Be my Knight ❤️
I'm looking for Knight/s to help me keep a friendly and polite environment during my shows. If you become my Knight and help me take my shows to higher standards I will give you my Skype and a 30 minutes private show on Skype !
About us
We are Valdo and Rya, a mixed European couple. We have been together for 10 years we have a happy family and our sex life is Phenomenal ! We enjoy the swinger lifestyle and we have both lived out our top most fantasies since we are together ! Valdo is a 38 year old gentleman ho loves women body and knows how to pleasure it. Rya is a 33 year old petite MILF very much Bi, ho enjoys being on both sides of oral sex and her tight pussy is to die for. We are open to the idea of meeting other swingers for mfmf fmf and occasionally mfm fun but only if we are a good match! To answer the most frequently asked question Rya enjoys sex with dicks up to 7 inch above that the pain is bigger than the pleasure, but this is still going to be tested and boundaries pushed from time to time.
Thank you everyone ❤️ Köszönöm szépen mindenkinek ❤️
Thank you all for this amazing first week as a model,all your love lust and compliments gave me a much needed confidence boost and so many orgasms that I even lost count.Love you all and I'm looking forward to play with you sexy kinky people for many more days ❤️ ❤️ ❤️ ( Even thinking of playing with you all make my pussy tingle ❤️❤️) Nagyon szépen köszönöm mindenkinek ezt a csodás első hetem modellként.A szeretet a vágy és a bókok amit kaptam tőletek nagyon feldobta az önbizalmamat és annyi orgazmusom volt nektek köszönhetően hogy a puncim a mennyországban érzi magát! Szeretlek benneteket ti sexy huncut fiúk/lányok ❤️ ❤️ ❤️ És alig várom, hogy újra játszhassunk együtt!!!! ( Már csak a gondolattól is hogy játszani fogunk a puncim már bizsereg ❤️ ❤️ ❤️
1) Please say hello when you enter my room. 2) I'm opened to requests only with a tip attached. 3) Please don't spam. 4) Please don't ask for any personal information! 5) I'm not a prostitute and I will never have sex for money ! If you ask you insult me and I will block you 6) Respect me and the rest of the guests in my live stream !!!
Videos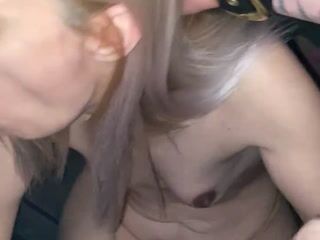 00:30